Automatically Export your
Lemlist

data into Google 

Sheets
Lembot allows you to export your Lemlist campaign results, activities and leads, in seconds.
So you can build your dashboards 📊 and keep them automatically updated ✨
Heeeeeey lemlisters,
Here is the best

Lemlist

to

Google Sheets


integration

Win 4 hours a week, let lembot automatically extract your lemlist data right into your GSheets. Backup your lemlist data and keep your dashboards up-to-date without effort.

At anytime, you can run, schedule, edit, delete your automations.
Bulk Export
Export several campaigns in one click, all in the same sheet one below the others, with automatic columns name matching
Select Outputs
Choose which columns to export out of the reports. Keep only the data you care about.
Unlimited Lemlist Teams
Ideal for agencies. Each bot can be configured with the lemlist API key of your choice. There is no limit.
No Code
Lembot is focus on productivity. Creating bots is super easy, guided step-by-step, all in a beautiful and slick user interface.
GDPR Compliant
Lembot does not store your campaign data, leads, emails, etc. Once uploaded to GSheet lembot keeps no trace of this data.
What data can you export
Lembot allows you to automatically export the following data, in a very intuitive way.
Campaign Results
Export the lemlist CSV reports to have an overview of your camapaign results.
Campaign Activities
Export all the details of your campaigns: emails opened, clicked, replies, everything. Timestamped.
Campaign Leads
Export your campaign leads with the custom variables.
Need more power?
We are lemlisters like you who built lembot to improve our productivity. We are continuously improving lembot based on our own ideas and your feedback.
Say hi! Just tell us what you need.
Boards & Insights
Get to know why this campaign performs better. Display boards with campaign performance indications and smart insights.
Quick Access to Lemlist
Open lemlist on the right campaign, the right section (editor, reports, tasks) in one click from lembot.
Transform Data
Reorder and rename columns, transform data, so your sheets look exactly how you want.
Lembot API
Plug Lembot to your favorite automation tool like Zapier, Integromat, n8n etc.
What else?
Let me know in chat if you miss a feature.
I'll code it.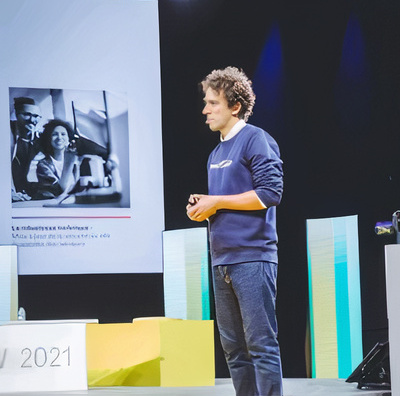 After more than a year of using Lemlist, we needed to report the status of our leads in our CRM. With more than 40 active campaigns, Lembot saves us considerable time in retrieving the data and integrating it into Hubspot.
Pricing
No-tricks pricing
Your time is precious. Stop wasting hours manually exporting CSV files 🤯
Automate this with lembot and keep your database clean, tidy and up-to-date 🦄
Unlimited automation

Unlimited export

Unlimited lemlist team

Schedule automatic export

Free updates
No credit card required. Cancel anytime.
What does "free updates" include?
We're planning to add new features regularly over time and all new features added will be totally free for existing customers. New features are based on suggestions from customers and on our own needs and ideas. We are super opened to suggestions, feel free to chat.
Can I cancel my plan anytime?
Yes, you can. Just go to the billing section and click on "Cancel plan".
Is lembot affiliated with lemlist?
No. We are lemlisters like you and we built lembot to make us more productive.
Lemlist to Google Sheets
Ready in seconds
Just go through the step-by-step guide to create your automation and that's it. Lembot will make it work by connecting the Google and Lemlist API seemlessly.
Feature request
Let's build it together
Lembot wants to be the best tool to automate your reports.
How could lembot make your life easier?
Where are your time going? Tell me.